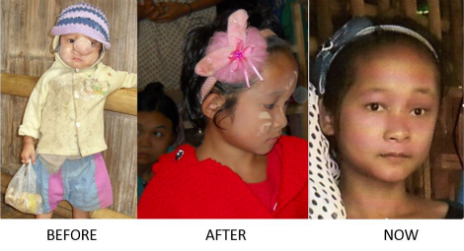 Support Us

Find Out More
Gallery

Find Out More
Kidz in Kampz have taken the initiative to take action - and I can testify the we are making a real difference to vulnerable children's lives.

Madge Davey - Charity Manager
Our Work
Mother and Baby Centre
Each year we provide, training and nutritious food for 600 malnourished Mothers and their babies. All Mothers are now breast-feeding. We are very happy to report that our babies are now gaining weight and looking more content.
We teach our young Mothers how to make the most nutritious food possible out of their meagre supplies. Health and Hygiene training together with a better understanding of the relationship between dirt and disease makes up an integral part of this programme, we believe that education is the best tool we can give to ensure that these babies have the best chance of survival.
The School of Hope
′The School of Hope′; this is a school for children with special needs, located in Nupo camp and very close to our hearts. Each time I visit camp all the children and staff receive much-needed new clothes. In addition, we make provision for a Christmas Party and each child receives a Christmas gift; this is usually food.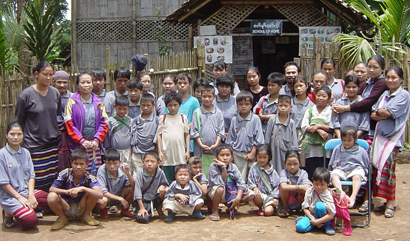 Boarding Houses
Sixty young people who are currently without their parents live in our two safe boarding houses. We provide food, clothing, soap, soap powder, hygiene product, candles and supervised care whilst they train to be teachers. Some of these youngsters are now working at our other projects in Nupo camp. Providing work for these youngsters in camp generates feelings for hope for the future; develops social cohesion and builds a strong foundation in which to develop a flourishing community spirit.
Grow to Eat Project
At our nurseries, the children grow their own vegetables and breed catfish, pigs, ducks and duck eggs which adds a valuable protein supplement to their diet. This encourages self-help and sustainability whilst linking to traditional cultural agricultural patterns that could be forgotten in this alien environment.
Tracey's Library
Tracy's parent made a generous donation to the children supported by Kidz in Kampz. With their permission, we decided to build Tracy's library in memory of their 'born sleeping baby'. Many of our children had never seen a new children's book before. We hope that books will offer a moment of joy to distract from the harsh conditions of life in camp, if only for short period of time. We also hope that these books will bring them pleasure and develop their ability to use their imagination. It will offer a whole new way to understanding the world outside their isolated environment.