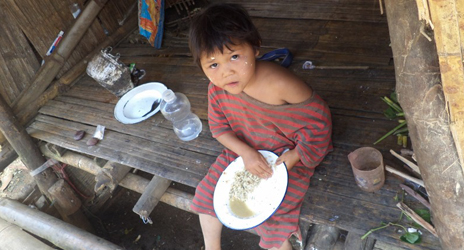 Projects

Find Out More
Gallery

Find Out More
Kidz in Kampz have taken the initiative to take action - and I can testify the we are making a real difference to vulnerable children's lives.

Madge Davey - Charity Manager
About Us
Kidz in Kampz is a registered charity supporting the education and welfare needs of children living in camps for displaced people along the Thai/Burmese borders.
Kidz in Kampz is entirely independent, all our funds are self-generated. The Management team, Trustees and shop staff are ALL volunteers − we do not pay wages.
We are proud to be different. We are proud that we are ALL retired people. We are proud that apart from running costs for the shop − ALL funds raised, go directly to help these vulnerable children.
We hope that now you know more about us − you will give us your support.